Praise for French Drama Club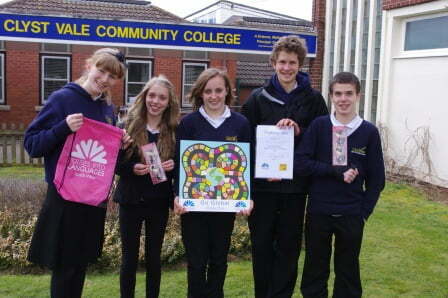 The French drama club has been running since September. This is a 'Routes into Languages' initiative and Sandra Daroczi, a languages student from Exeter University and student ambassador, has been working with eight students from Year 9 to produce a drama piece which was then videoed and submitted for the French Drama Festival which took place in Bristol.
Only seven groups from the south-west took part and the students were highly praised for their efforts even if they weren't the winners!
Participants were: Sophie Ellis, Megan Berry, Caitlin Tyrrell, Roshana Blakeley, Hannah Farnhill, Joe Durston, Joe Gabriel and Matisse Pieczak.