Y10/11 Rugby Trip to England v Italy in the RBS 6 Nations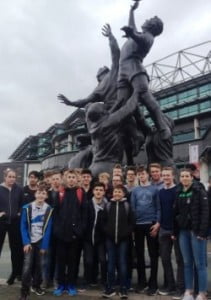 On Sunday 26 February a group of 16 Year 11's and three Year 10's, along with Mr Powell Jnr (James), travelled up the A303 to Twickenham to watch England take on Italy in the third round of the 6 Nations. The group were an absolute pleasure to take away; they were able to have a look around Twickenham High Street pre game to soak up the infectious atmosphere, visit the RFU shop and walk around the famous 80,000 capacity stadium. They enjoyed an outstanding view of the spectacle, sitting in the West Lower stand within 20 metres of the England players' warm up and the ITV presenters getting ready to go live!
The students experienced a very controversial and entertaining game which eventually saw the hosts run out 36-15 winners, with the main talking points being the way in which Italy managed to shut down the dangerous England back line with their ability to not commit to defending rucks!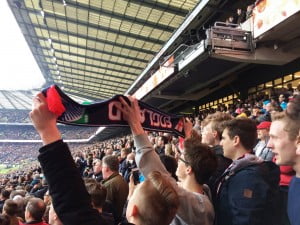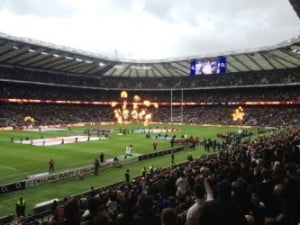 The group were truly a pleasure and a huge credit to the College and I hope that they will enjoy their experience at rugby's headquarters for a long time to come.
Well done to: Tom Bradner, Maddy Ross, Rosie Martin, James Wu, Louis Cocking, Harry Thompson, Logan Dawkins, Chris Perry, James Coles, John Madams, Paddy Gray, Harry Price, Joe West, Raf Piccoli, Matty McCord, Oli Welch, Jack Renfree and Tom Rush.