Clyst Vale in Final at Exeter Community Chiefs Wheelchair Rugby Festival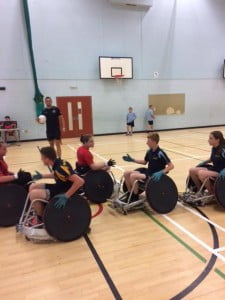 Congratulations to the 8 students who represented the College at the recent festival at St Lukes, organised by the Exeter Community Chiefs. This is a culmination of the 8 week programme of Wheelchair Rugby sessions, held within our Sportshall on a Thursday morning. The game combines elements of physicality and coordination, with the main aim of the competition being the experience and having fun and respect for one another.
The mixture of students did brilliantly well during the day, with them defeating Kings 11-7 and Cullompton 15-7. The victories were interspersed with a defeat against the National Champions; St Lukes by 9-17, with it being worth noting that St Lukes have a strong link with the Westcountry Hawks who are based in Plymouth but come up to train students every Wednesday.
The Final was the top two teams in the group, which meant a St Lukes rematch for the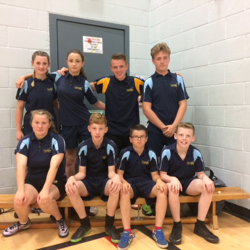 CVCC students. Clyst Vale shot into a 2-0 lead and held a narrow advantage at the break to everyone's surprise and shock. St Lukes did show their experience after the break with a 19-10 victory.
Congratulations to all of the squad who did superbly well on and off the court, representing the College exceptionally well.
Congratulations to the squad:
Ben Matthews ©, Shannon McIllroy, Amelia Agutter, Georgia Sheldon-Smith, Cameron Morley, Josh Urwin-Barrett, Jack Williams and Jack O'Connor.