Service of Remembrance 11.11.11
On Friday 11th November a group of students from Clyst Vale were invited to a special service at Broadclyst Victory Hall. The Service was held to rededicate the World War One Plaque which had been in the Baptist Church, together with a new plaque in memory of those from the village who fell in World War Two. Seventy seven men from the Parish of Broadclyst were killed in the 1914-1918 War. Twenty were killed in the Second World War.
Cicely Street-Mellor's poem "Never Forget" was selected to be read as part of this service. Erin Santillo 9AMA read the poem. He was superb. In front of a congregation of over 100 people Erin read the poem in a calm, clear voice. After the service I was so pleased that a number of people came over to shake hands with and congratulate both Erin and Cicely. The Parish Chaplain asked for a copy of the poem. He said that he wants to read it at each Remembrance Day service. He also wants Cicely to submit the poem to the Royal British Legion to be published so that more people can read it.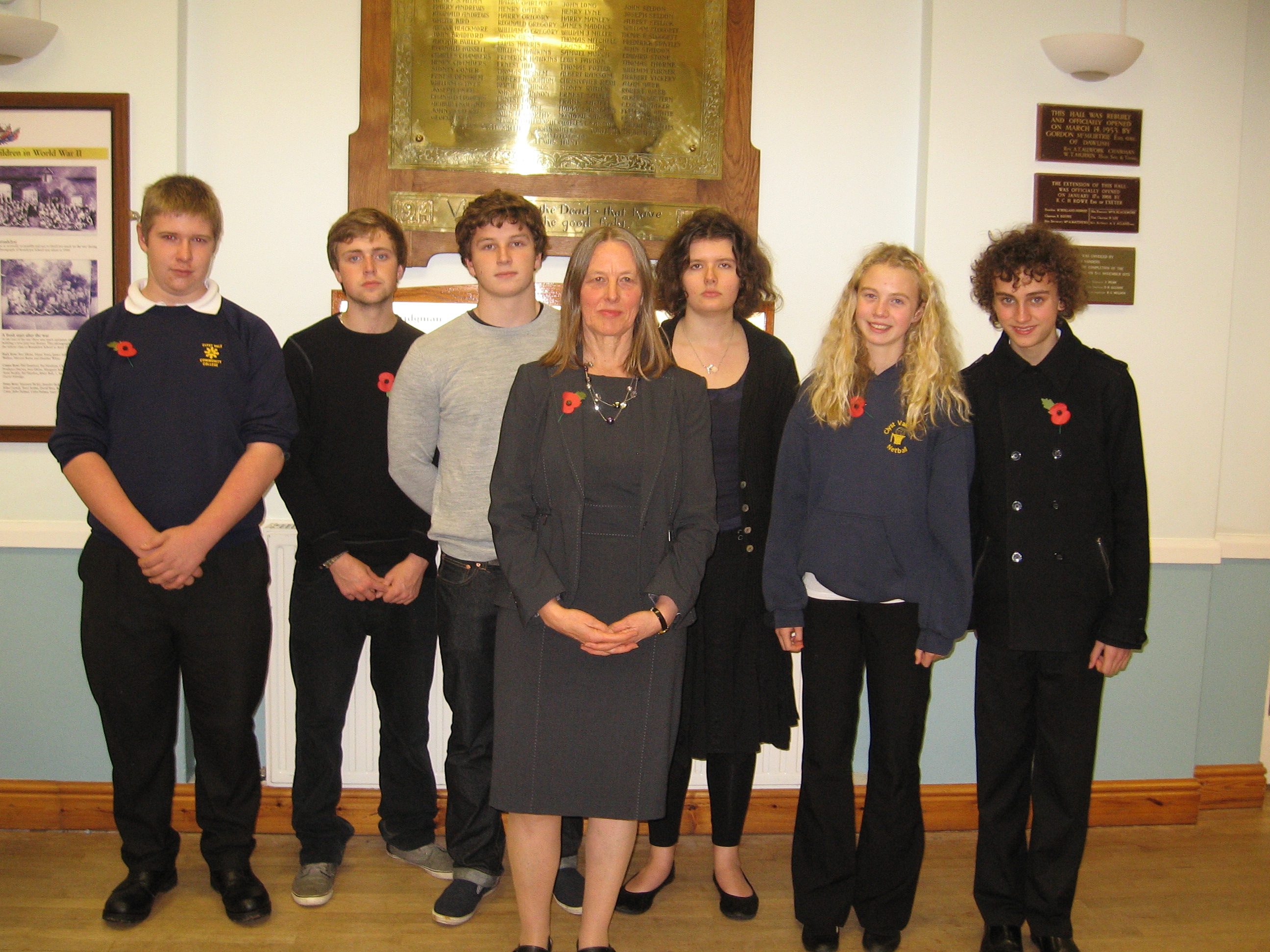 The Clyst Vale students invited to attend this service were Cicely Street-Mellor 13HP, Kathleen Hacking 13HP, Jack Langdon 12MS, Theo Miller 12 AL, Ethan Linklater 12AL, Jacob Eaton Year 10, Erin Santillo and Amalia Gimbuta both in Year 9. I have taken many students from Clyst Vale on trips.
I have always been impressed with the excellent standard of behaviour shown by our students. This trip was one of my proudest moments as a teacher here. It was a pleasure to be with these students on such a special day.
Mrs Padden
Head of History