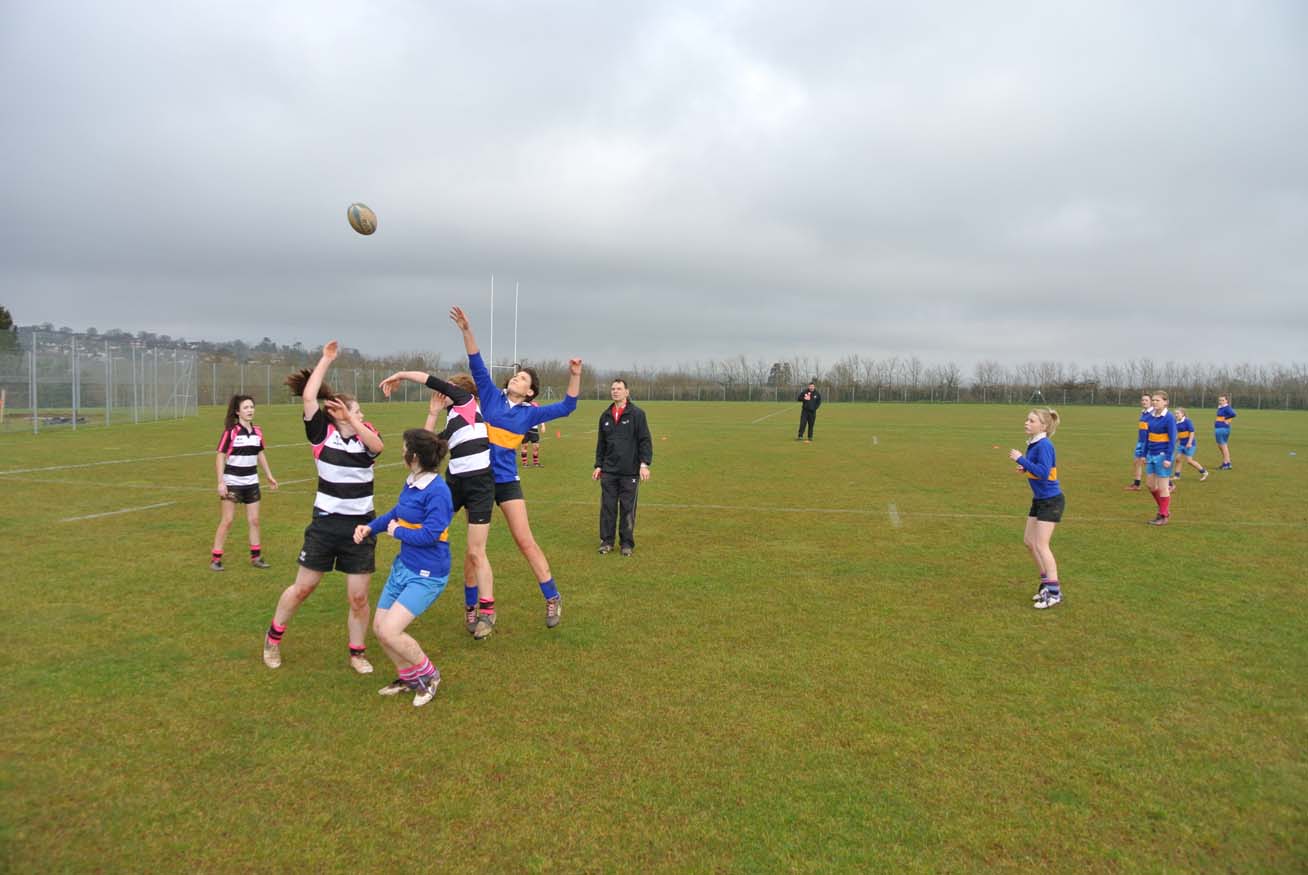 The local U15 girls' contact tournament was held at St Luke's on Friday 8 March in the Spring sunshine. In was, however, the girls from Clyst Vale who shone brightest, as both the A and B teams set to work showing the local schools what a group of talented students the teams contain.
The B team, captained by Anna Thurley, showed no signs of weakness with powerful runs from Rachel, Molly and Hannah, supported by the spritely sidesteps of Bella and Anna. Kia started the tournament quietly before getting fired up and racing in for a solo try. Anna showed excellent body position at the rucks to turn over numerous balls, but it was Rachel Dunn who was player of the tournament with her powerful runs and superb tackling.
The A team was led by Kiara Burden and in truth the side was rarely troubled. Their quality, speed, power and tactical awareness set Kelsey, Kiara and Ailise apart from the opposition. In support, Izzy's running onto the ball was brilliant, as was Annalise support play and sidesteps. Jamie Bell was asked to play for both A and B sides and put in a tremendous shift with a near continuous two hours of rugby. Courtney spent most of the tournament running into contact rather than round it but never had the ball turned over. Both Kelsey and Kiara eased back on the contact when they met weaker opposition showing great maturity and control. Kelsey Purchall was the player of the tournament with her running, communication, tackling and support of all players present.
{gallery}departments/PE/u15{/gallery}