Recycle Your Books with Bookcycle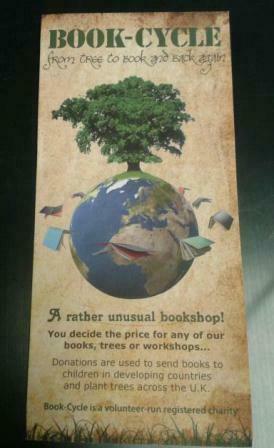 Clyst Vale supports Bookcycle, a charity which recycles unwanted books. Some are sold in their shops to raise money to send educational books to developing countries.
We send sets of textbooks which become available when examination boards update their courses, as well as single items that people donate. The end of the school year is always our busiest time, but we are grateful for books in good useable condition at any time.
The Exeter branch of Bookcycle is in West Street, opposite The House That Moved. It's worth a visit to browse or buy, and you decide what you think the books are worth to you, and what you can afford to pay for them. There is a limit of three books per visit. The money raised pays for containers to ship the books in, and as a container currently costs over £5,000 Bookcycle will welcome shoppers as well as donations!