England Netball Players Visit Clyst Vale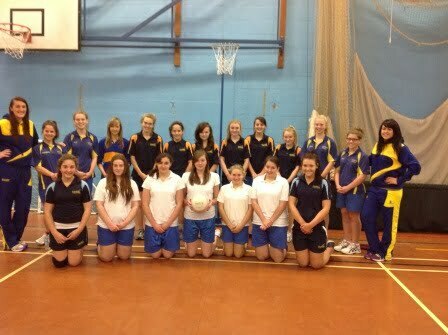 On Friday 29th November our Year 10 and 11 Club netball players had the treat of a fun filled two hours of netball coaching by the Team Bath Superleague players. The guests were Denise Ellis, Head of National Superleague Team Bath, along with Shaunagh Craig and Yasmin Parsons, England U21 and Team Bath 1st Team players. The England stars coached our girls picking out keys areas to work on. Shaunagh and Yasmin then spoke to all the girls about how they got into netball and their pathways to success. This was an inspirational afternoon, from the girls playing netball with England players, to having the chance to ask their own questions to the captain of the Team Bath squad.
The popularity and success of netball at Clyst Vale has grown in the last few years, with more and more girls playing for the College teams. Recently we have sent out a letter to parents suggesting that our girls will gain more experience and skills if they can also play for a local ladies' team. I am sure the girls enjoyed the afternoon, and I hope they take on board the thoughts of the England players and also take up all the opportunities around them.
{gallery}departments/PE/netball1113{/gallery}