Clyst Vale Enterprise Days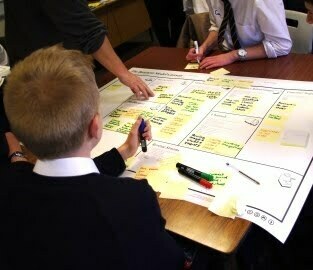 Clyst Vale is one of only four schools in Devon to have been selected to hold enterprise days run by Devon County Council and the Local Enterprise Partnership.
Recently, 15 Clyst Vale students selected from Y11, Y12 & Y13 attended the first of two one-day sessions. The participants are being shown how to develop their own business ideas by two facilitators, Garry Nichols and Bill Houldsworth, who between them have a vast amount of business experience.
The first day was a real success with some very original business ideas being developed by each of the four groups, and loads of positive feedback from the participants. Next time, the session will concentrate on how to bring their products to market.
{gallery}departments/business_ent/enterprise0214{/gallery}