4 x 4 Team Meet ExIST Sponsors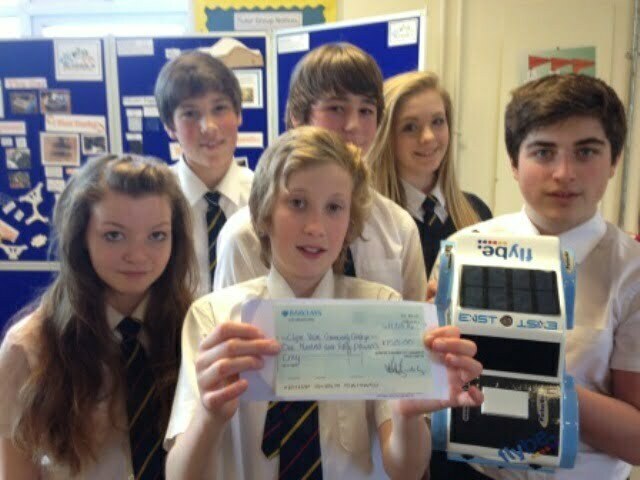 Our award-winning 4×4 team displayed the famous car, and took the opportunity to rehearse a presentation with the Steering Group of ExIST. ExIST is the Exeter Initiative for Science and Technology, a sub-group of Exeter Chamber of Commerce, committed to promoting science, engineering and manufacturing in the local area, working with employers, local authorities, Exeter University, schools and colleges.
The team of six were thrilled to receive the following thank you from Robert McIlwraith, Chair of the Steering Group:
"It was so wonderful to see the car in all its glory and to hear from each of you about the outstanding work you had carried out to make the project such a success. I know the members of the Steering Group really enjoyed hearing from you and to see what you had achieved and all of us were impressed with both the work completed to date and your presentation skills. Most of us would never have been able to do either the level of engineering work or the level of presentation at your age or even older. The Steering Group at ExIST hope you go on to become as good a set of adult engineers and scientists as you are students."
The final point is extremely important. At Clyst Vale we are strongly committed to "STEM" (Science, Technology, Engineering and Maths) because we recognise that nationally there is a growing shortage of engineers and manufacturers, and local economic developments mean that there will be increasing opportunities in these fields. So, initiatives such as 4×4 or Go4SET will hopefully inspire students to consider careers in these fields.
{gallery}departments/DandT/stem{/gallery}