England Netball Youth Umpiring Awards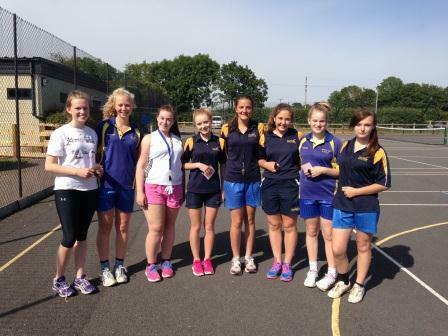 Pictured right are the girls who recently passed their England Netball Youth Umpiring Award.
The girls have spent the last year completing the course, which involved six after school sessions of netball theory during which they learnt the rules and ways to umpire the game. This was then followed by lots of practical experience refine their umpiring skills. The girls umpired all the inter-tutor netball competitions that took place throughout the year and all the after school fixtures against other schools.
On Wednesday 2 July the local England Netball Umpire Representative came to assess all the girls while umpiring a netball game and they all officially passed! Congratulations! Well done and you all deserve it for all your hard work!