Dressage Success for Danielle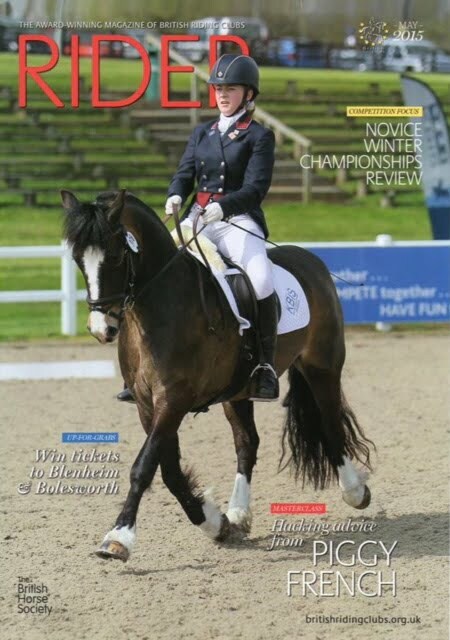 Well my five years at Clyst Vale are ending and I'd just like to say how grateful I am to have been given the opportunity to fulfil my passion for dressage alongside my studies. Clyst Vale have always been very supportive in allowing me time out for training and competitions, for which I am very grateful. I don't think I woelleuld have had such success without the backing of our school. Over the last couple of years I've had some amazing results on my pony Reset Sir Lancelot, I have been Champion at British Dressage Nationals, British Riding Club Nationals and BYRDS (British Young Dressage Riders Squad) to name but a few. Last summer I was selected to represent England for BYRDS, where I won a Silver individual medal and a team Bronze.
I'm very excited for what the future may hold.
Thank you again Clyst Vale for your support.
Danielle Balsdon
Year 11
The photograph shows Danielle on the front cover of this month's British Horse Society magazine