When Lady Milena Grenfell-Baines visited Clyst Vale for Holocaust Memorial day she suggested that I should contact one of her kindertransport friends Lord Dubs. Alf Dubs was only 6 years old when he arrived in London from Prague after being rescued from the Nazi regime by Sir Nicholas Winton. He  studied at the LSE, was chairman of the Refugee Council, became a Labour MP, and has been in the House of Lords for a number of years. He has worked in recent months to get the Government to change the law to allow some unaccompanied Syrian refugee children to come to the UK.
Lord Dubs met us in Westminster Hall and gave us a tour of Parliament. He had booked a meeting room and spent an hour answering questions from our students.
The students involved were Beth Collins, Caitlin Tyrrell, Adeline Wild, James Gove, Reuben Gibson, Luke Blaker, and Jack Mason. They asked really good questions and thoroughly enjoyed the meeting.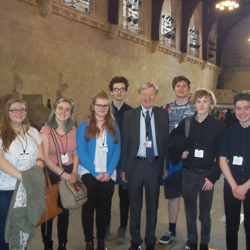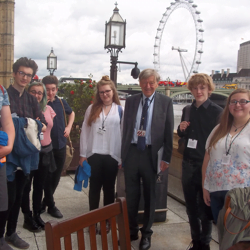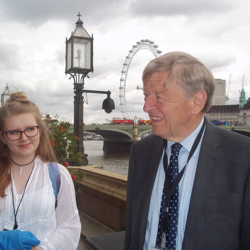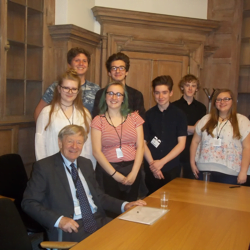 Mrs Padden
Government & Politics Teacher