Year 12 and 13 Bude Residential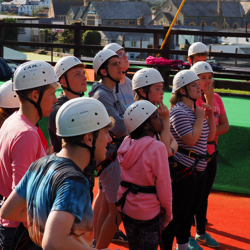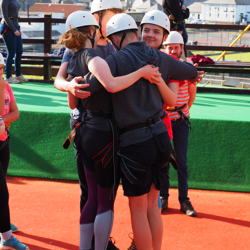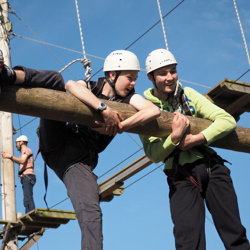 Last week, students in Year 12 and 13 had a fantastic few days in Bude at Camp International's activity centre. This annual trip is designed to provide our sixth formers with the opportunity to develop key transferable skills such as communication, team and leadership skills. It also offers a great chance for students new to Clyst Vale to start to build lasting friendships, ensuring they can settle in quickly.
The students were extremely impressive during their participation of all of the activities ranging from canoeing to abseiling and all thoroughly enjoyed the experience. Camp International were also very complimentary of our students and said they were one of the best sixth form groups they have had. Three students who particularly impressed were the winners of the three awards: Joker, Bottle and Superstar. Tom Palmer was awarded the Joker prize for his continually positive and upbeat attitude whilst partaking in all of the activities; Mollie Tillet won the Bottle award for overcoming her fear of heights and Poppy Bilton won the Superstar award for her superb attitude throughout her time there.
Claire Haynes
Head of Sixth Form
Teacher of English