Stories from Exeter's War Hospitals
We have been very fortunate to have on loan a series of panels telling the story of Exeter's role in the First World War, kindly offered to us by Dr Julia Neville. Our Learning Support Team has been brilliant in providing us with a base to display these eight panels. The stories are about the seven hospitals set up in Exeter during the War.  They explain how wounded soldiers arrived from France and Belgium on ships which landed in Southampton, and were then taken by train to Exeter. There are moving letters of thanks from soldiers who were nursed with great care, and stories about soldiers from Canada and Australia who were wounded on the Somme or Ypres. The role of women in taking on nursing responsibilities and running new hospitals was also explained. The work includes beautiful paintings by Joyce Dennys, who was a VAD nurse in Exeter.
This information fits in very well with our GCSE History course, which now includes a special unit on Medicine in the British Sector of the Western Front, and the students have been shown the panels. It also fits in well with our Year 9 trip to Belgium and France from 18th to 20th July 2018. We have also had support from Mrs Hurren, clerk to Broadclyst Parish Council.
As the public response has been so positive we have asked Dr Neville if we can have the panels back in the Autumn to allow more parents and local people to see the exhibition.
The photos shown here have been taken by Holly Daniels, one of our talented Post 16 Photography students.
Many thanks to Dr Julia Neville for allowing us to have the panels at Clyst Vale for a second week. In this special year (100 years from the end of the Great War) it is important to remember the role of women, who took up so many vital responsibilities including nursing so many wounded soldiers.
UPDATE: We have been able to secure the exhibition again from 1st to 5th October 2018.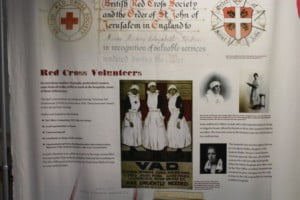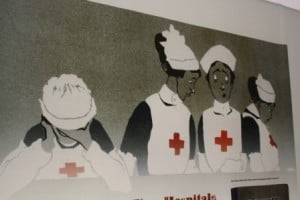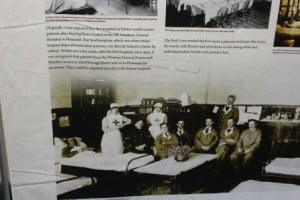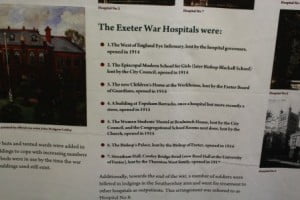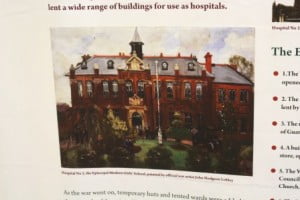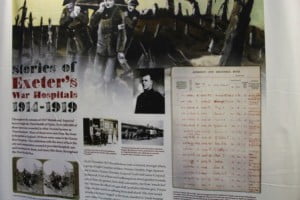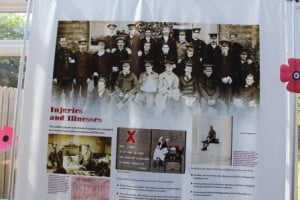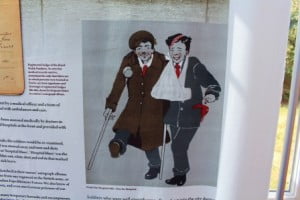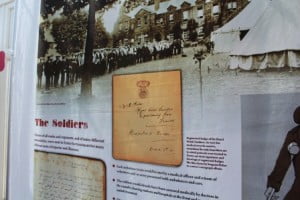 Mrs Padden
Head of History