Awesome A-Level Achievements!!
We are really pleased with this year's A-level results. Most importantly, almost all students have met or exceeded their expectations; all but one who applied are off to their first choice university. This is down to their hard work and determination, and we are so proud of all of them. I'm also proud of all of my colleagues who have taught our students so well, nurtured and supported them. We all know that the recent A-level reforms have made this process so much harder, and several of our students have suffered mental health issues as a result, which means that they have done especially well.
The statistical headlines are good news. Our students' pass rate was 100%, the first time this has happened for four years. 81.5% of grades were A*-C, which compares well to the national figure of 78.4%. The proportion of A*-A grades was 22.2%, a little below the national figure of 26.4%, but a considerable improvement on the last two years. We don't really know just how good the results are until we have the "value-added" information later in the autumn, but I will be amazed if this is not a noticeable improvement on the last two years as well.
The following students have done especially well this year:
Jed Wright achieved A*A*A in English, History and Politics, securing a place at Sussex University to study Global Media and Communications
Verity Greenaway achieved A*AAB in English, French, Politics and History, and will now read English Literature at Durham University
Holly Bunkum achieved straight As in Biology, Maths and Psychology, and will now study Food Science at Reading University
Reece Davies achieved AAB in English Geography and Politics, and will go to Manchester University to study Politics and International Relations
Megan Parsons achieved AAB in Maths, Geography and Biology, and will study Human Biosciences at Exeter University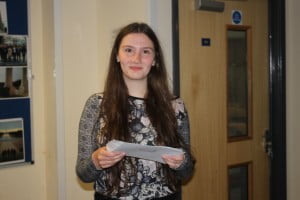 Clearly, all subjects had 100% pass rates, with our most successful subjects being English, Maths, Geography, Biology and Performing Arts BTec. Degree choices continue to reflect the College's strengths and values, in science-related and politically-related subjects.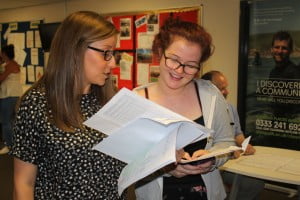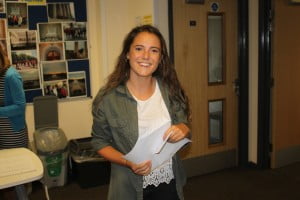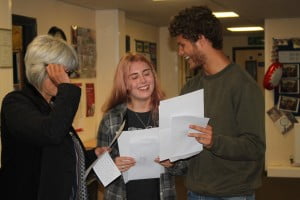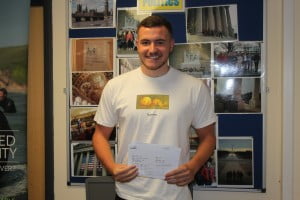 So, it was a very happy and positive results day here at Clyst Vale. My very best wishes go to all of our students for the next stage of their life, and I hope that they won't forget us when they're rich and famous!
KB