Much Ado about Shakespeare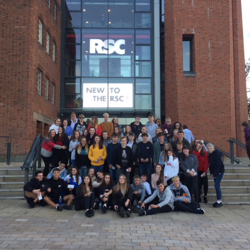 On the evening of Friday 21st September Y11 took a trip to Stratford-upon-Avon to see an RSC production of Romeo and Juliet.
Directed by Erica Whyman, the play has been reinterpreted to consider the role of women in a more modern context with the key roles of Mercutio and Prince Escalus being played by women.
The students enjoyed exploring the different representations of the characters they know well as it allowed them to see familiar roles from a new perspective (ideal for the higher marks at GCSE).
It was a long day for all but I'm sure they appreciated the enriching experience that only live theatre can offer.
Many thanks to Miss Haynes for organising the trip.
Mrs Oldfield
Head of English