Community-conscious College students' Costa Rica fundraiser
Two of our Year 11 students were featured on Spotlight and in the local news last night!
Daisy Norris and Jack Eynon are have come up with an innovative and community-minded way to fundraise for an environmental trip to Costa Rica – by cleaning up cigarette butts in the city, in return for sponsorship.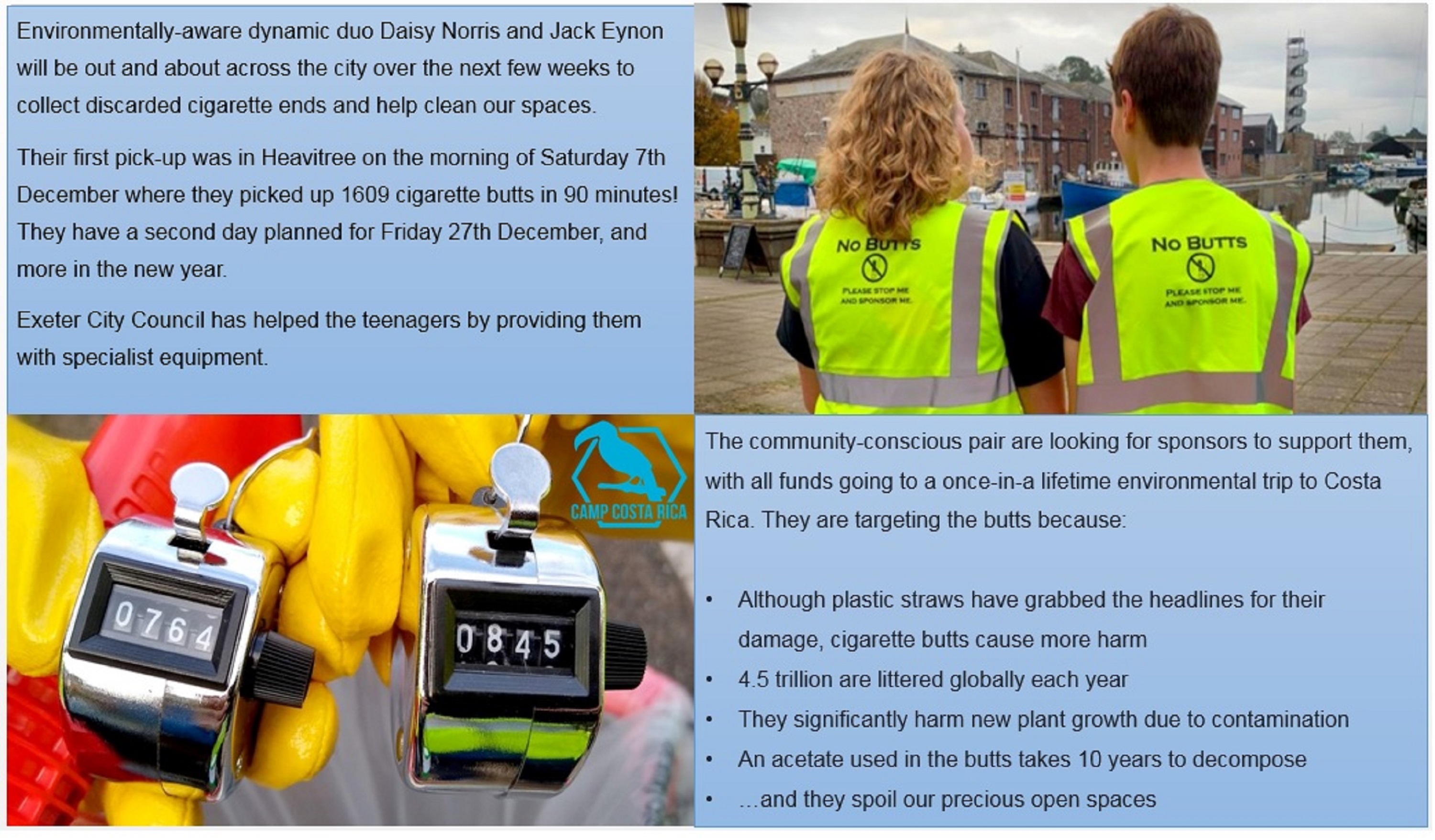 The link below takes you to a full news item on  the Exeter City Council website:
Jack & Daisy's 'No butts' campaign – Exeter City Council website
If you would like to donate to Jack and Daisy's campaign, please use the following links:
Jack & Daisy's 'GoFundMe' donation page
Congratulations, Jack and Daisy, on your hard work so far – and good luck with raising the money needed for your trip to Coast Rica!