Welcome back! Instructions for 1st day, and beyond…
All staff at Clyst Vale are really looking forward to welcoming students back into school on Monday, 7th September.
Parents of Y7 students should have received emails from us, requesting that your child comes to the Sports Hall (just a little further along Station Road, in the direction of the Airport) between 8.50am-9.00am, to meet their tutor.  Drop-off between 8.40-8.50am is requested. Please be mindful to avoid traffic congestion as far as possible, and observe social distancing, at what is likely to be a busy time.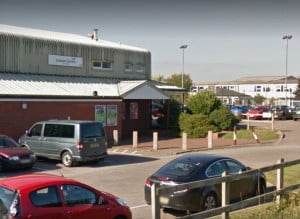 Picture: Broadclyst Sports Hall
(From Tuesday onwards, when Y7 students know where their tutor base is, they should simply follow the general instructions below.)
Y8 – Y13 students should arrive at school and make their way straight to their tutor base, in time for registration at 8.50am.  Please do not congregate in the usual 'social' areas (eg Giraffe House). Arrival on-site from 8.00am is permitted, and use of the grab-and-go breakfast facility is available.
Please ensure that if you wish your child to purchase food at College from the first day back, that you top up their account in advance (instructions below) as the 'cashloader' machine will not be in use for this purpose.
Normal school uniform should be worn on the first day.  No student is expected to wear their PE kit for the first day back.
The full Handbook for parents, as well as instructions for online payments (both of which you should now have received in an email from the Principal) are included below.
We look forward to seeing you!
The Handbook – Parents' Version 03.09.20