A Golden Step on a Journey
Human Rights Day 2022
Human Rights Day – the anniversary of when the UN Universal Declaration of Human Rights was first signed in 1948 – is important to us at Clyst Vale, and each year we try to mark it in some way.
This year we celebrated the achievement of Rights Respecting Award Gold Status by replacing the silver banner and certificate ! Although we were delighted to earn the Award, it really is only a step on the journey, even if a golden one. We can still embed RRS more deeply; there is more we can do to promote national events such as Black History Month; student voice can develop further and have greater influence on decision-making; we can promote respect further and reduce disrespectful behaviour. We can't reveal much about the recent Ofsted inspection findings and judgements, but RRS featured highly and made a notable contribution to all of the key judgements. One thing which tallied with the Gold Award Inspection Report is that students are proud to attend a RRS.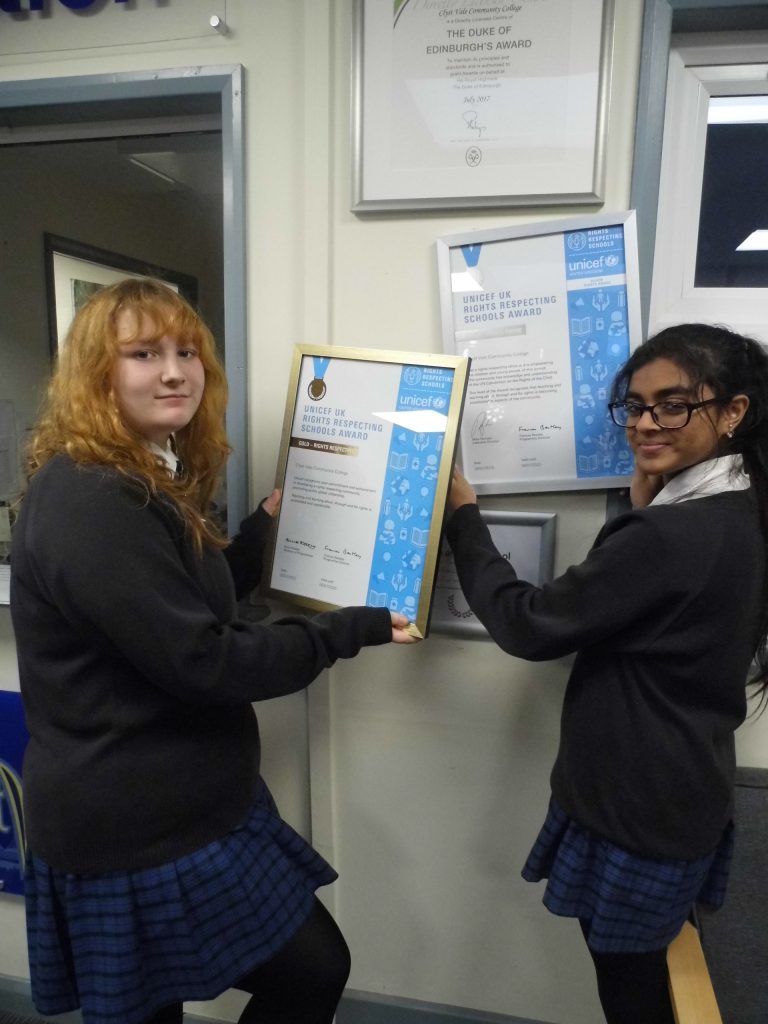 Two of our Head Students replace the RRS Silver Award Certificate with the Gold one !  
Student Board members help caretaker Mr White change the banner ! 
As you can see elsewhere, the big event on Human Rights Day was the collection of tins for Exeter Food Bank. And these two students who helped set up were literally the first to touch the banner !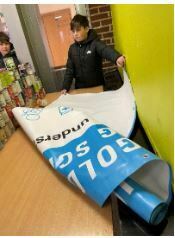 Articles 12 (respect for the views of the child) and 13 (freedom of expression) of the Convention on the Rights of the Child strongly support the importance of "student voice" in Clyst Vale. We do not (and sometimes can not) do everything students suggest, of course, and there are often different views, but we are committed to listening and to involving students as much as we can. The pandemic and lockdown "bubbles" (remember them ?) meant that we could not mix students across year groups, so many of our student groups were put on hold. During that time, the Head Students have developed a new structure and constitution for a Student Board (Student Council). This will start properly in April, but a pioneering Student Board has been elected and met for the first time on Human Rights Day. There are more boys than appear in the photo, but by chance they were all ill on the day ! 
The Board will focus on RRS/Equality & Diversity, Teaching & Learning, and on significant student issues.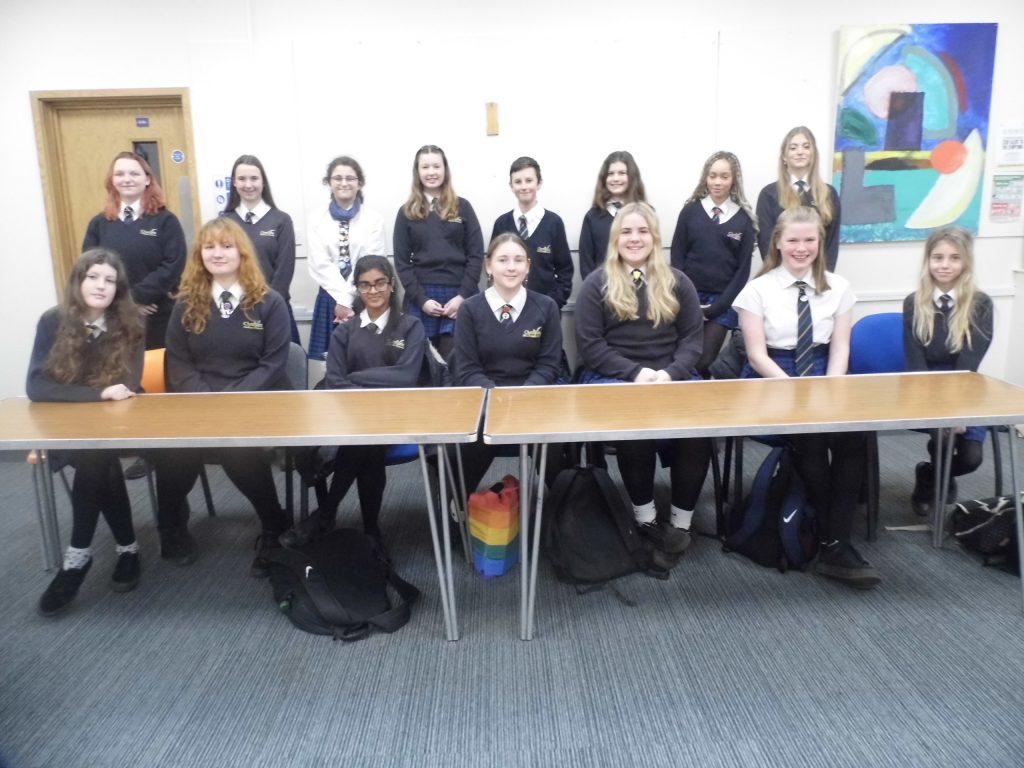 There was one person missing from the celebrations: Miss Watt, who has been tireless in her commitment to RRS for five years, and who has led many colleagues and students in a variety of activities and events, as well as preparing us for the UNICEF accreditation visits. We look forward to seeing her return in the New Year.