Les Miserables Help Needed!
"Les Miserables" March 20th – 23rd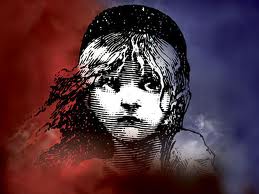 You are probably aware that Clyst Vale's most significant theatrical event is taking place this term. It is a most epic and hugely demanding endeavour with a huge cast who have been in rehearsal for months already.
We are very keen to involve interested parents, and the wider community, in the production, especially in relation to the staging. We would be particularly grateful for assistance in the costume department, where we have an urgent need for a wardrobe mistress (master!) to co-ordinate the acquisition of costume, where necessary, as ever on a shoe-string budget, and to co-ordinate the logistics involved in many and frequent costume changes. We are also looking for assistance/expertise and resources in set design and construction. We are hoping to purchase light aluminium interior scaffolding in three sections which will act as a frame upon which scenic designs and artefacts can be mounted, most notably for the famous 'barricade' scene.
We are in particular need of ANY old wooden furniture you no longer require in order to create 'the barricade'. In addition we are in need of the following items: wooden chairs, wooden tables, a wooden cart, wooden crates, wooden buckets/pails, a lightweight bed that can be moved easily, a metal bench, old sheets, tankards or other drinking vessels, a porcelain or rag doll, old blankets, and any red material. Please contact Mr Popert in the first instance with regard to larger items. Smaller items may be delivered for his attention. Please ensure all objects are marked clearly with your name and whether you wish the object(s) to be returned.
We will be holding the first of two or three open production meetings at Clyst Vale on Tuesday 31st January 2012 at 6.30pm to 8.00pm in Meeting Room 2, where the director/musical director will take us through their vision for the show. There will be tea and cake! We know you're out there! Please join us on this wonderful and ever memorable adventure by emailing or calling 01392 461407 ext 249 with your name and your area of interest.