Super Students Send Seventy Eight Shoeboxes
Thanks to the generosity of students, parents and staff, and the superb coordination of Mrs Phillips, I am delighted that we will be sending 78 shoeboxes as part of this year's Samaritan's Purse 'Operation Christmas Child'. This is more than double last year's contribution absolutely brilliant !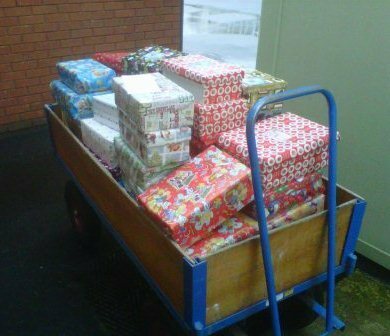 Clearly, any charity activity is a good news story, but the Shoebox Appeal is particularly special as it is a gift from children to children, encourages broader horizons and understanding, and was introduced to the College over ten years ago by the then student College Council.
So, many thanks to everyone who has brought in a shoebox. Although the deadline was today, it is not too late to bring one in if you forgot.