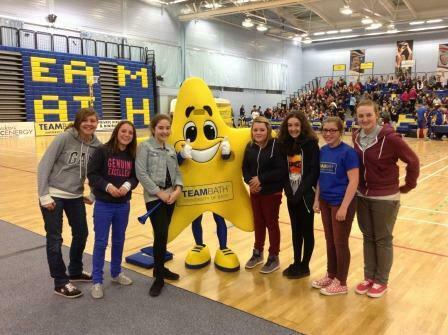 Before the Easter holidays, a group of girls from the Netball Club went on a road trip to Bath to watch a Superleague Match between Team Bath and Loughborough Lightning.
It was a chance for the girls to see how netball can be played at such a high level. As part of this trip they were also given a tour of the Bath university sports campus providing an insight into the lifestyle of a university athlete. Before the match the girls also had the chance to meet some of the players including Serena Guthrie (England and Bath), Lauren Steadman (England U21 and Loughborough) and Sophia Candappa (England and Loughborough). It was an opportunity for them to ask questions about the lifestyles of a netballer at such a high level and how they can aim to achieve the same, as well as the chance to get a few photos and signatures.
The match ended with a home win of 69-30 to the delight of their keen supporters and the girls returned home full of new ideas and enthusiasm.