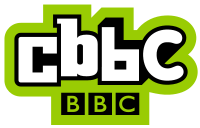 Recently, in English lessons, 7R1 read 'Abomination' by Robert Swindells and we enjoyed it so much that we decided to e-mail Sarah Muller at the BBC to try and persuade her to serialise it and put it on CBBC as a children's drama. On Wednesday the 11th of June we received a reply from Hannah Roger who is the Development Assistant in Children's Drama on CBBC.
Hannah has given us real hope that it could be serialised and she told us that she was really grateful for our suggestion and that the BBC thought it could be a possibility. She also explained how long it takes to get from book to screen and the preparation that would have to be done but said that this happened with any new idea for a series. CBBC will check if it is suitable for their channel and if the rights are available to develop Abomination into a serial.
Abomination is a book about a girl called Martha who is isolated from what we think of as the 'normal' world. She is not allowed the internet; she eats the same food every night and is controlled by the 'Righteous', a religious group of which her parents are full term members. She has many rules to obey without question and she can never have anybody home for fear of her family's greatest and most shameful secret. Abomination.
Abomination, a hated thing. It's kept in a cage deep down in the cellar. It's hard to keep it a secret when it hoots and howls like an animal. Never seeing the light of day it's as pale as death. Abomination is treated like an animal and fed like a pig. Throughout the book we are given clues to what Abomination is. Is it something growing from the darkness of the cellar or is it something from beyond the darkness?
The whole class agreed that this book is a must-read and a true page- turner. Abomination is available to borrow in the school library as well as other novels by Robert Swindells.
There might be a bit of a queue though!
By Ellie Brook, Jacob Roach and Robin Tooze of 7RDH