Inter School Champions Cricket Trophy
In consecutive weeks we saw the annual Inter School respective Boys and Girls sporting competition, which sees students integrate within their School colour between Years 7 to 10. Both weeks were superbly attended by the students as they had the opportunity to cooperate and compete whilst having the opportunity to play some soft ball 'Kwik' Cricket. The group stage days of Monday and Tuesday lunchtimes, culminated in the knockout stages towards the end of the week, with a Final and Bronze Medal match on the Friday. In both instances, it was Green School that was victorious, with Bangladesh beating their Yellow school counterparts in the Boys competition and Ireland beating Bangladesh in the girls. Games were fiercely contested and brilliantly officiated, with special thanks going to the staff which helped along with the magnificent students from Year 10 who gave up their time too.
Well done to all the students that took part and 2018 will bring about an Inter School Football World Cup, in line with the inferior tournament in Russia.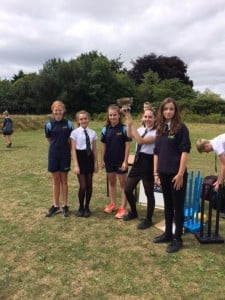 Results for the both knockout stages of the respective tournaments are listed below:
Boys:
Quarter Final 1:
1.40pm:
Pitch 1: India 124 v 115 Australia
Quarter Final 2:
1.30pm:
Pitch 2: New Zealand 122 v 152 Scotland
Quarter Final 3:
1.30pm:
Pitch 3: Zimbabwe 124 v 127 Brazil
Quarter Final 4:
1.30pm:
Pitch 4: Nepal 112 v 113 Bangladesh
Semi Final 1:
1.30pm
Pitch 1: India 138 v 115 Scotland