Make Your Mark – the results are in!
On Friday 4th October, all students at Clyst Vale Community College had the opportunity to take part in UK Youth Parliament's 2019 'Make Your Mark' vote.  Voting took place in both the morning and afternoon registration periods, with every tutor group having the chance to submit their ballot papers.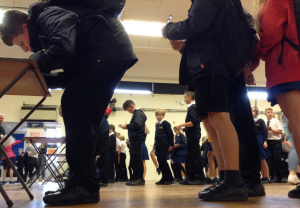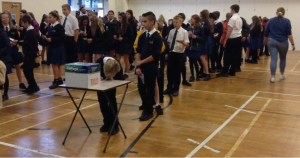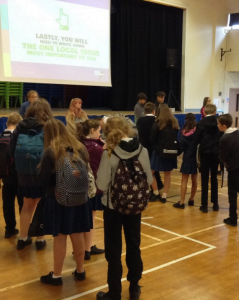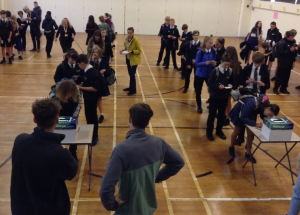 This is a nation-wide survey of young people's views, where students are able to engage in the democratic process and vote for their priority issues by selecting: 1 UK-wide issue; 1 devolved issue; and 1 local issue that is of greatest importance to them.  These include key areas such as knife crime, the environment, mental health in schools and hate crime.
The chance to take part in a democratic process is very important to us as a Rights Respecting School, and ties in with two very important articles in the Convention on the Rights of the Child.  These are Article 12 – 'Respect for the views of the child' and Article 17 – 'Access to information from the media'.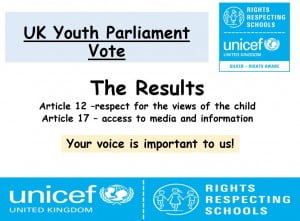 The votes at CVCC have been counted and the results are in!  The pie charts below show the areas which our students identified as being the most important to them.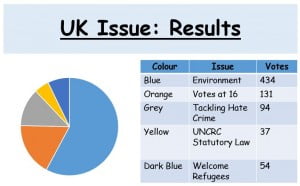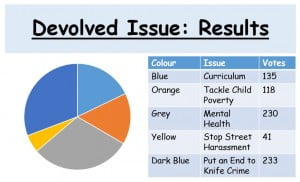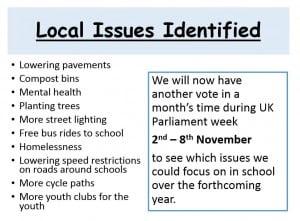 Once the UK's young people as a whole have identified their priorities, these will go forward to be debated in the House of Commons Chamber on Friday 8th November.
We will hold a further vote during UK Parliament Week at CVCC, to decide which of the identified local issues we can work on in school during the coming year.
Read more here: Make Your Mark 2019