29 Years End with Smiles (and a Few Tears)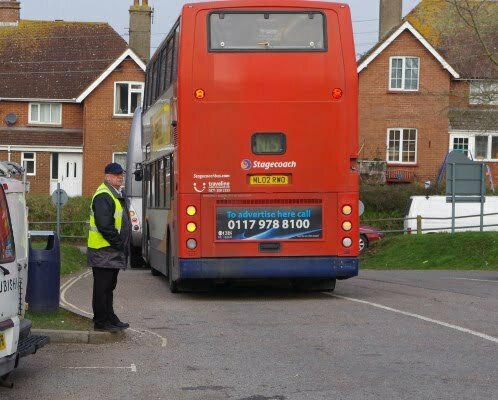 Today we said a fond farewell to Derek Clarke, who retires after 29 years at Clyst Vale. In fact, it was more than 30 years if one includes his year as a pupil when the school first opened! As a tribute to the affection and respect Derek has, the staffroom was packed and he was presented with an electric golf trolley as his leaving gift.
Derek is very well-known in Broadclyst, and has been one of the 'faces' of Clyst Vale for many years, as he has supervised the arrival and departure of the buses. During his time he has been assistant caretaker, caretaker, senior mealtime assistant, art technician, technology technician and exam support assistant. More than this, he has been a fantastic colleague to work with, and we will miss him (not for long, as he has volunteered to come back and invigilate exams!).