'Make Your Mark' – the 2020 results
Back in November, Clyst Vale students took part in the annual Youth Parliament 'Make Your Mark' vote – these are the combined overall results both nationally, and from votes run across Devon schools – they make for very interesting reading!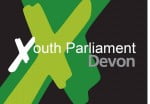 "Young people have made their voices heard and now we're ready for action!  We've been in post for a year now and despite interruptions from the pandemic, we've worked together to start creating change. Last year we launched the Greener Devon Campaign which we're looking forward to developing in 2021 in line with the Make Your Mark votes. All the material we have already created is fully accessible on the Devon Climate Emergency website (https://www.devonclimateemergency.org.uk/resources-for-community-groups/schools-and-youth-groups/#greener).
Your vote is in safe hands to make change and here's to getting young peoples' voices heard!"
(Maisie, MYP North and West; and Georgia, MYP Exeter)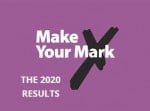 Introduction
This report summarises the results of the annual 'Make Your Mark' national youth consultation held in 2020. This work was led in Devon by Devon Youth Parliament, with support from the Participation Team in Children's Services (Devon County Council). Due to the Pandemic, the vote was held entirely online. Although the participation rate was understandably lower than in previous years; the Devon figures correspond to the national average.
Summary
3667 young people took part across Devon – a 2.8% turnout. The national turnout was 3%.
The top 3 National issues across the UK were:
  
Free University

 We should invest in the young people of today by providing free university. The alternative is that young people will suffer financial hardship and not reach their full potential. (Devolved topic)

 
Stop Plastic Pollution

 If we do not take action now, it is predicted that waste plastics will outweigh fish in our oceans by 2050. Let's reduce single-use and non-essential plastics (UK wide topic)

 
Support Our Mental Health

 More money should be given for young people's mental health. We should be offered mental health support in schools and ensure that teachers know about mental health. (Devolved topic)

 
 
The top 3 National issues across Devon were very similar but in a different order: 
Support our Mental Health

 
Free University

 
Take Action on the Climate Emergency

 
 
The top 3 Local Issues across both the UK and Devon were: 
Domestic Violence

 
Homelessness

 
Access to training & jobs

 
The National results, including a breakdown of each local authority can be found online https://2u6szgq3e9x2hmfuy16guf8q-wpengine.netdna-ssl.com/wp-content/uploads/2021/01/2020-v2-Make-Your-Mark-Results-with-Infographics.pdf.  If you would like to see a more detailed breakdown of the Devon results, a fuller report can be accessed here Make Your Mark 2020 Final Report.docx

What next?
The 2020 Make Your Mark results will be shared with senior leaders and managers at Devon County Council, including County Councillors, and across the Devon Children and Families Partnership to inform their planning and decision making about the issues that young people tell us they identify as being a priority for Devon.
A copy will also be sent out to the 34 schools, colleges and youth groups that took part in Devon.
The three National issues selected as the National Campaigns will be worked on here in Devon & our elected MYP's will follow the BYC guidance on these campaigns.
More locally, here in Devon, our MYPs will continue with their campaigns for a 'Greener Devon'; Mental Health Support; & Transport. Our MYP's will also begin to explore further the local issues raised through this consultation and how they might be dealt with locally.