Year 11's Last Day (before tomorrow….)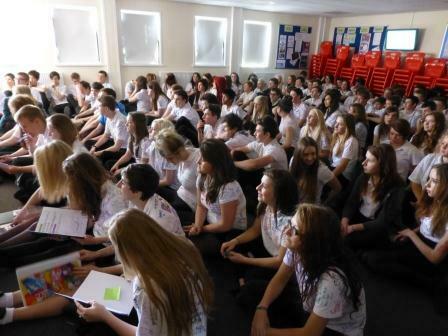 Wednesday 22 May was a day of mixed emotions as we said our official goodbyes to Year 11. It's one of those 'heart and head' days: students know it's not really their last day, and that all of them will be back in College for exams the following day, but it was still an emotional day. We marked this rite of passage with a special assembly including a brilliant video photo montage of how the Year Group have grown and developed (literally and metaphorically) since their arrival in September 2008.
They are a good Year 11 group. There are always exceptions, and there is always the worry that they might not have worked hard enough, but as a whole they have formed a fantastic group and have contributed extensively to College life over the past five years. Their attitude to revision and the run-up to exams has been excellent, but more than this they are positive and reasonable young people, who deserve to do well in life.
We wish them well for the rest of their exams, their future education or training in September, and for their future in general.