Thanks to the kindness and generosity of students, parents and staff, Clyst Vale donated over 40 shoeboxes to The Samaritan's Purse "Operation Christmas Child", so orphans and displaced children receive a present at Christmas. We have supported this appeal for twelve years, ever since the then student College Council wished to adopt it as a charity, and I must thank Mrs Phillips for her continuing coordination.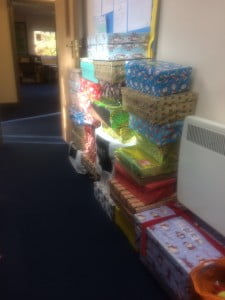 On Thursday, the student Amnesty International Group promoted their work and also raised funds for human rights charities.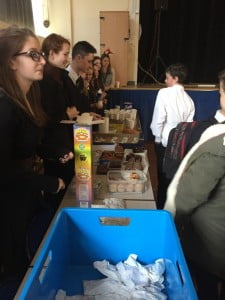 While the sympathy and generosity associated with charity are good qualities in themselves, our approach is to always try to make charity educational as well, to put it in a context of good citizenship. Hopefully, students will ask questions about why a particular section of society are less fortunate; why a problem has arisen in a particular part of the world; where their donation is going and how it will help.
Dr Bawn