Clyst Vale has a committed and energetic student Amnesty International Group. led and coordinated by Sara Watt.  In April. The Group won a national award with funding to hold this special 'Find Your Voice' Day.  The aim of the day was as the t-shirts said: standing up against hate, and encouraging more people to find their voice against it.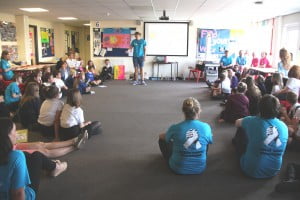 The key part of the day was explaining human rights to 40 primary school ambassadors, through a series of games and talks.  All of the ambassadors were given a kit bag to take back to their schools.  This was a great example of secondary teachers, primary teachers, secondary students and primary pupils working together.
Amnesty International UK Board member Tom Kedley spoke to Year 12 students about human rights.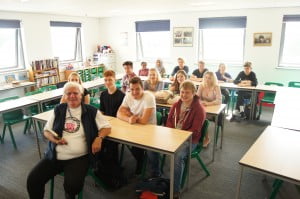 There was plenty of fundraising cake….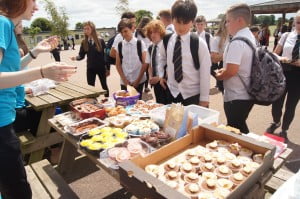 The day also included many ways of 'finding a voice'.  The collective Amnesty candle contained over 450 students and staff.