This year's annual awards were given out at the end of term assembly on Friday 21 July.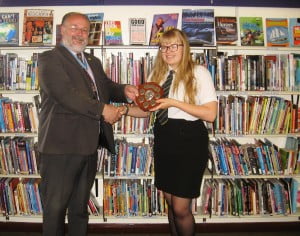 The Citizenship Shield has been awarded to Ellen Blacker (Y10) (right) for her outstanding work in promoting Amnesty International and human rights, including being a major driving force behind the recent "Find Your Voice" Day.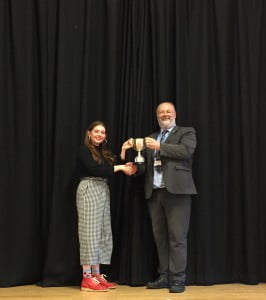 The Caring Cup has been awarded to Mia Hart (Y10) (left); this award was closely contested between several students with similar qualities. Mia has been involved in supporting younger pupils, is supportive of her peers, sometimes a peace-maker, and prepared to stand for a representative position as Head Girl of Red School. In addition, she has consciously developed this awareness of others over her time at Clyst Vale.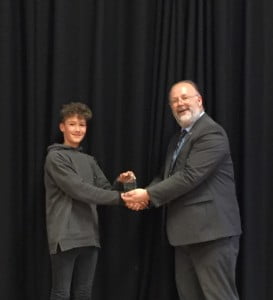 The Spirit of Devon Award is for the student who has made most academic progress from Year 6 SATs to Year 9, and this year the deserving winner is Tobias Jefferson (Y9) (right).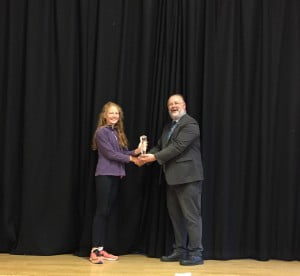 The Ostler Award for outstanding personal achievement, which generally means at a national level, has been awarded to Lara Gimbuta (Y7) (left) for her exceptional year in table-tennis, being in effect in the country's top four for her age group.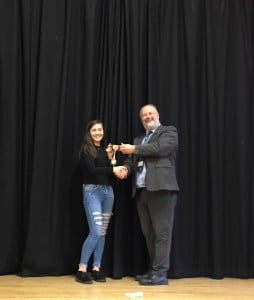 The "Pope's Chalice" award for Performing Arts student of the year goes to Janey Orchard (Y13) (right), who has been an ever-present in productions, achieved excellent results in BTec Performing Arts, and has been both an excellent role-model and a support to younger students.
The Tolman-May Award has been awarded to a student in Year 10, not just for overcoming major medical issues, but for being such a kind, enthusiastic and positive role models for others. He was unable to be present on the day and will be awarded his trophy at the start of next term
Dr Bawn