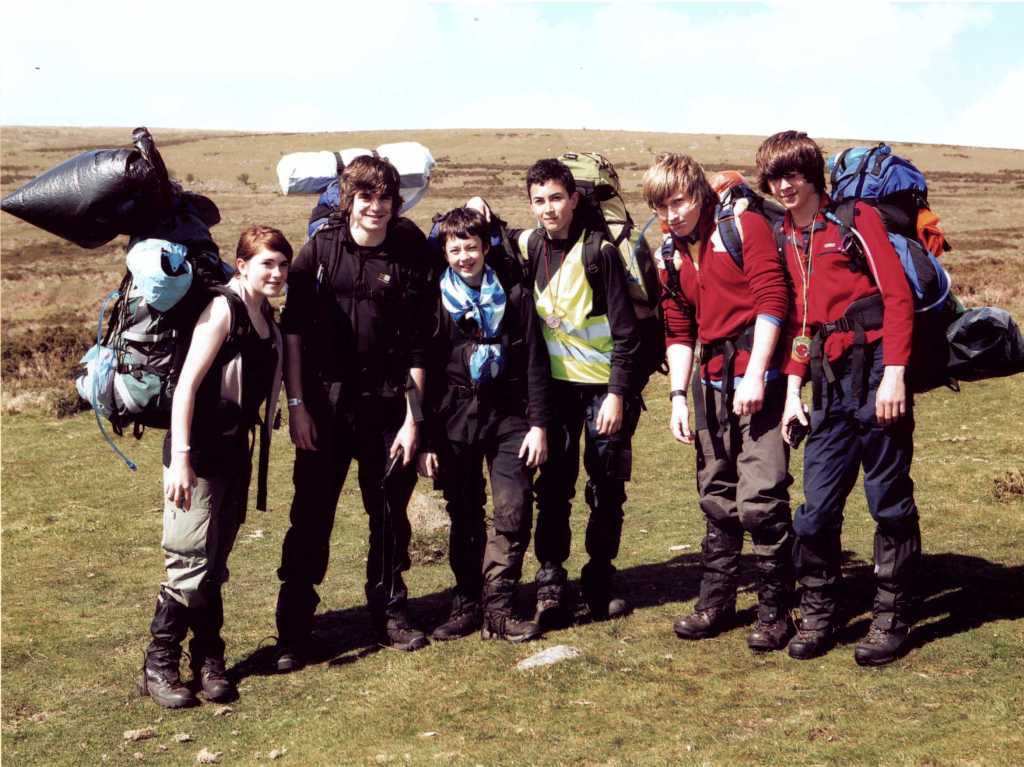 The team at their second tor – Shilstone
We've all had a pretty hard time of it this weekend but we pulled through as an entire team and were rewarded with a certificate for doing so. In many groups, at least one member dropped out but the motivation from each of the individuals in our team gave us all inspiration to complete our route. None returned feeling completely healthy – we all had sunburn, blisters and were just generally aching, but we are all proud of our success and I think it was an experience we'll never forget. We had many heart to hearts, a few complaints when our navigation was dreadful and a lot of irritability, but overall I think it's brought everyone closer, and I'm pretty sure we all want to give the 45 miles route a go next year.
We are all proud of each other, and are very thankful to Chris and Graeme for training us to be prepared for what was certainly a big challenge. So thanks again for everyone who did the walk, our team managers and all who supported us for what we did!
Holly Whitehead Year 10
The team members were Abraham Angus, Euan Evans, Ben Hepburn, Charlie Robinson, Will Treadwell and Holly Whitehead.
| | |
| --- | --- |
| | |
| The tracked route | The team being interviewed by the BBC before the start |