European Union Hustings Event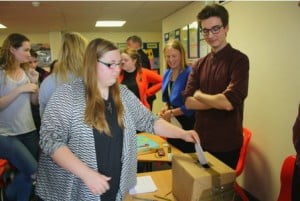 Around 70 Post 16 students and several members of Year 11 were given the chance to have their say on Britain's membership of the European Union when they held their very own referendum on Friday 15 April.  They voted on whether the UK should remain in the EU during a hustings event, when they challenged politicians on both sides of the debate.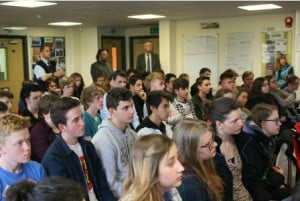 Around 60 students answered the referendum question: "Should the United Kingdom remain a member of the European Union or leave the European Union?".  They voted overwhelmingly to stay in the EU in the unofficial ballot, with 80 per cent saying yes and 20 per cent saying no.
The two guests were Sir Graham Watson, who was an MEP for the South West Region for 20 years and now works in Brussels and London and is President of the Alliance of Liberals and Democrats in Europe, and Tony McIntyre who lives in Tiverton and is regional organiser of the UKIP Vote Leave campaign.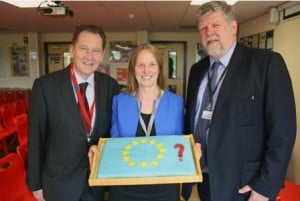 Mrs Padden