Get ready for the National Finals
This week will see two teams from Clyst Vale travel to Silverstone to participate in the Jaguar Land Rover 4×4 in schools challe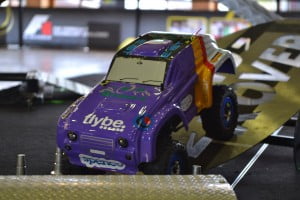 nge National Final.
The two teams " Axzium" & "Sector" qualified recently at the South West regional even held at Exeter University for the right to contest the national finals.
For some students, this is the 4th year in a row they have qualified for the finals and after having gone to the inaugural World Finals last year and finishing 2nd they are hoping to do well!
The teams have developed some amazing parts for their 4×4 rock crawling vehicle. Working with new technologies and linking with local companies like Flybe, Spenco, Valeport, ISCA Forwa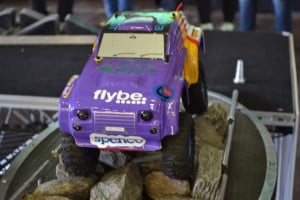 rding, Parker Bell, SPEREX and Notice It, to develop carbon fibre & Kevlar body shells, chassis and alloy wheels. All the cars have electronics which automatically turn on lights at night and tilt alarms to warn if the vehicles roll too far, controlled with some very sophisticated components and programming. One even includes a reversing alarm you can switch on and off with a mobile phone!
The students will have to present their work in a portfolio, complete a very challenging driving course, present to a panel of top UK engineers and undergo extreme engineering scrutiny of their working practice. All of this is combined with their pit display stands accumulates points in the competition.
With both teams so close this year and a healthy competitive spirit it has the makings of a really exciting match against 25 other top schools from across the country.
The teams would like to thank all their sponsors, and if you wish to keep in touch on the day you can via:
Twitter @Clystvale4X4 @4x4inSchools
YouTube:  https://www.youtube.com/watch?v=Jwkq9rMIgkQ this is a live feed from the event
Facebook:  https://www.facebook.com/Land-Rover-4×4-in-Schools-121377328175/?fref=ts
Please help the teams win a prize by liking them here:
https://www.facebook.com/516983841813590/photos/a.541787595999881.1073741832.516983841813590/541793092665998/?type=3&theaterit